1st Place - National Top KW - Total Accumulated - September 2018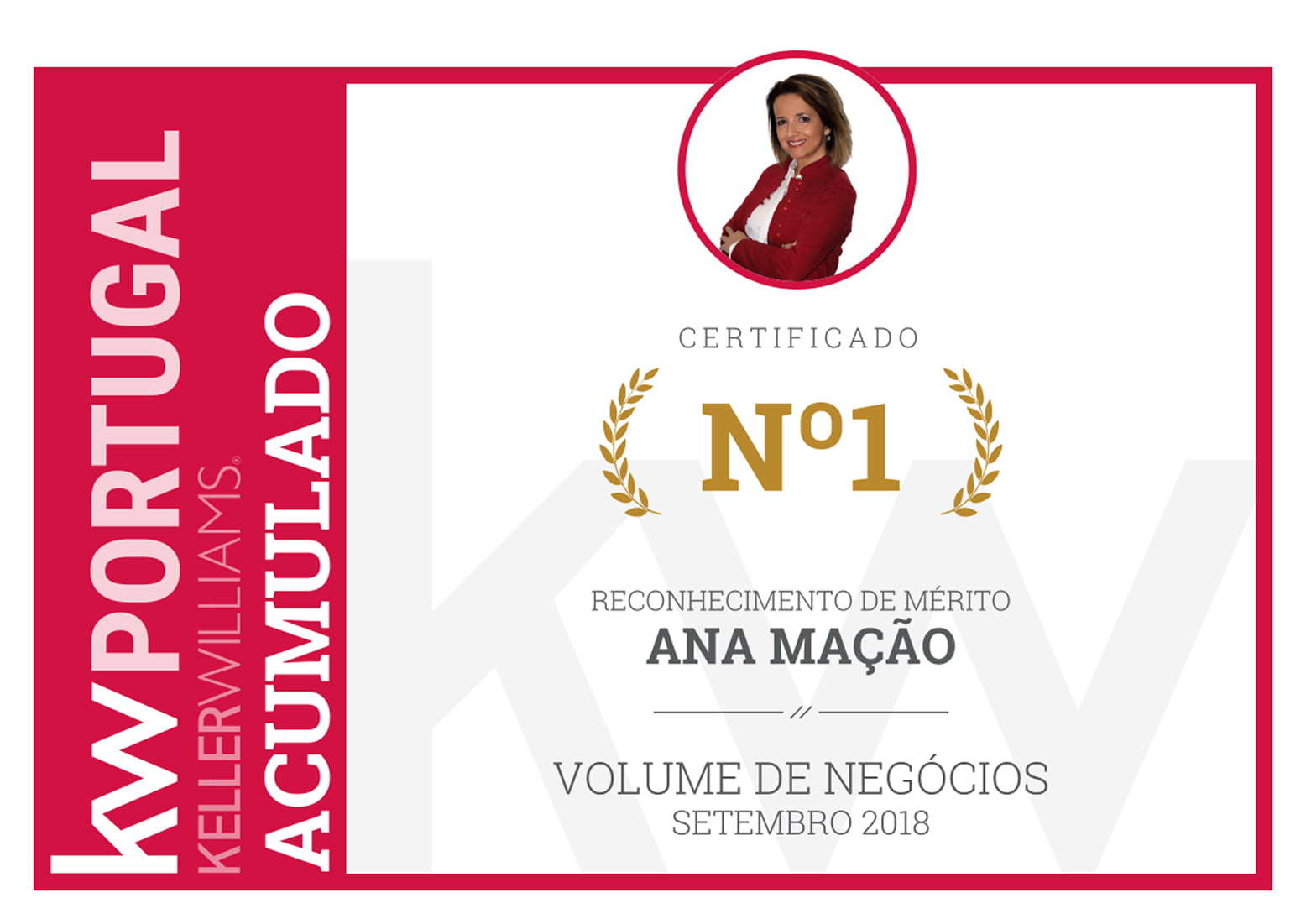 This year 2018 has been an exceptional year for real estate brokerage activity in Portugal. Hence, it took 9 months to reach the 1st place of the Keller Williams Portugal National Top, with regard to the volume of business accumulated during the present year of 2018.
This distinction has great significance for me as it occurs in a year in which the remaining 1,650 consultants of KW Portugal have managed to improve their performance over the previous year.
Award Date:
Wednesday, 12 September, 2018