Keller Williams (KW) Portugal was one of the first worldwide expansion initiatives of this successful real estate brokerage company whose internationalization strategy aims to replicate the success achieved in the US and Canada.
Keller Williams was founded in 1983 and is the No. 1 real estate agency in the USA in number of real estate consultants, and currently has over 185,000 consultants distributed by more than 1.060 branches in more than 45 countries around the world.
At the end of 2013 an alliance between KW and the real estate company Ábaco - already a leading real estate agency in the national market - was started, which in this way started the expansion of Keller Williams in the national territory. Eduardo Garcia e Costa and Nuno Ascensão da Abaco and partners of KW Portugal are responsible for the entry of the brand in Portugal and for its rapid growth since then.
Where is KW Portugal located?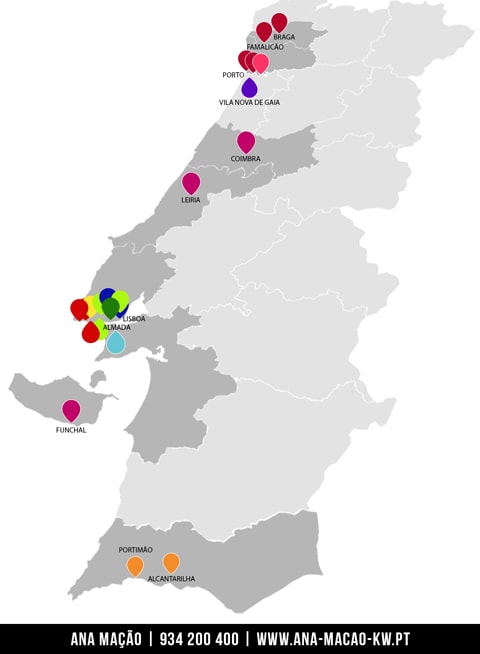 KW Portugal is based in Lisbon, but is distributed throughout the territory through its Market Centers, which are large Business Centers that add 100 or more real estate consultants each.Due to this strategy, its geographical implantation affects mainly in the zones with greater population density, that is to say in the coast of Portugal. However, the activity of each Market Center exceeds its closest area of influence, and the respective consultants can carry out transactions all over the country.
In all, KW Portugal already has 26 Market Centers, 15 Franchisees and more than 1.700 associates. The objective is to continue to grow in order to cover 75% of the national territory, with a higher incidence in urban areas. You can check the geographical distribution of the respective Market Centers on this page .
KW Portugal in numbers
Although recent, Keller Williams' course in Portugal is astounding. In about 4 years KW has increased national coverage and currently has a network of 26 Market Centers belonging to 15 franchisees, with more than 1.700 associates working (real estate consultants and employees). Keller Williams Portugal's revenue grew by 60% in the first half of 2018 compared to the same period last year, while the real estate market grew by around 20%. The total amount received, thanks to the real estate brokerage activity, was 750 million euros.
Work at KW Portugal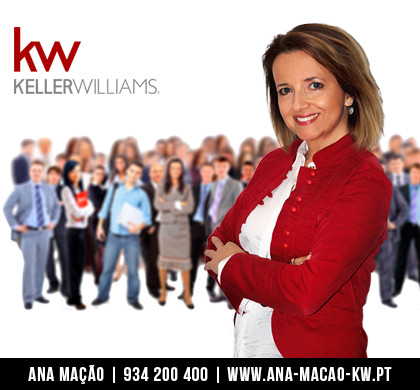 At KW, the consultant benefits from the highest paid commissions in real estate, a Growth Shared Initiative program, support for training, legal support, one of the most awarded technological development programs, in order to facilitate your work and improving your productivity, but above all: a professional environment that stimulates the growth of your career without prejudice to your personal and family life.
For KW, each consultant is an entrepreneur who manages his real estate portfolio and his professional activity as if it were a company, but where the brand's support is felt at every moment of his career. KW's models and systems are designed to enable the sustained growth of your career from the first stage as a consultant, until your growth can require growth for the team model.
Notícias da Keller Williams Portugal
Aqui pode acompanhar as últimas notícias acerca da atividade da Keller Williams em Portugal.
---