On May 10, Keller Williams' Red Day is celebrated - which represents Renew, Energize and Donate. It will be another great day for the affirmation of the Keller Williams culture in Portugal, when 1,700 associates in Portugal and more than 170,000 worldwide, will dedicate their day to volunteer activities in favor of the community where they live and work.
From the reconstruction of degraded spaces, the remodeling of worn-out areas and even the reforestation of burnt areas, these will be some of the volunteer actions that KW associates will make happen throughout the country.
In Portugal, some examples of these initiatives are as follows: painting of rooms at the APPACDM Porto Occupational Activities Center, in which the members of KW Business do Porto will be involved; works to recover the original space of ATM - Associação Tempo de Mudar for the Development of Bairro dos Lóios, where more than 100 Lisbon associates will be concentrated); and reforestation of burnt areas following the 2017 fires, with the 50 employees of the Coimbra Market Center, KW Viva.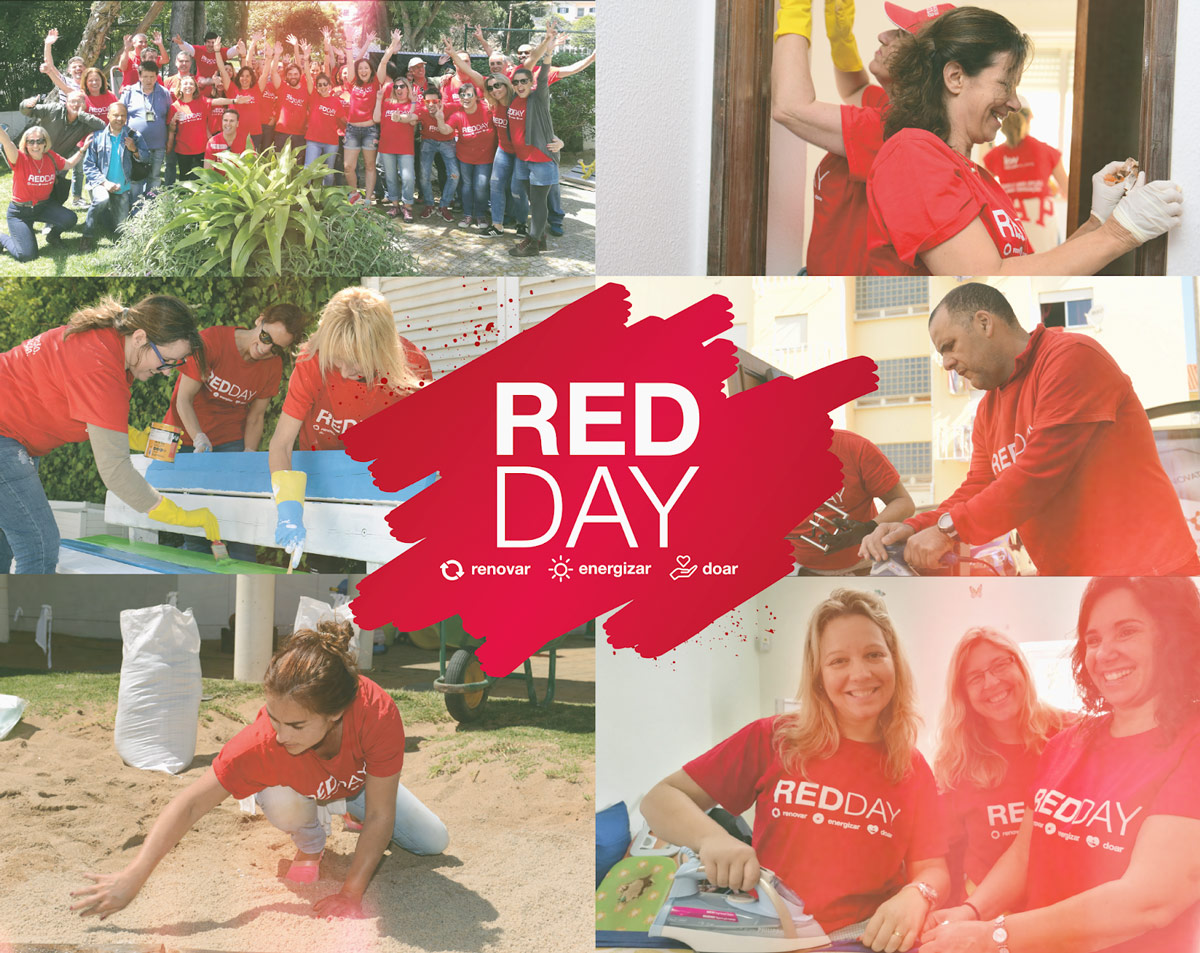 According to Eduardo Garcia e Costa, Regional Owner of Keller Williams Portugal:
RED Day is based on the deep conviction that people can and must come together to achieve extraordinary achievements in helping others. This is a day when we demonstrate to communities what Keller Williams' constant and daily culture is: if we encounter a difficulty, we get to work and look for a way to overcome it. That's how we work and that's how we feel 'RED Day'