1st Place - Top Nacional KW Portugal - June 2020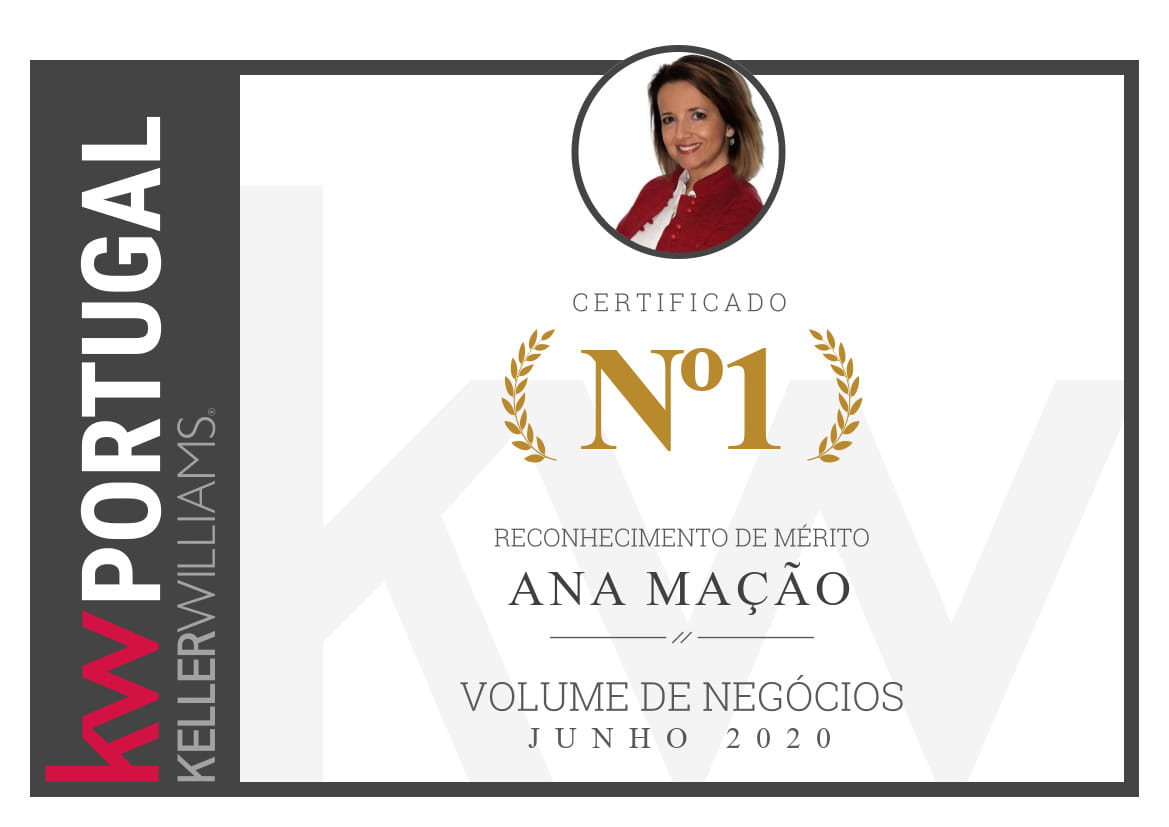 This distinction gave me the 1st place in the National Top of Keller Williams Portugal with regard to the turnover of June 2020.
This distinction has great significance for me, as it occurs in a unique year in the history of national and international real estate: the World has STOPPED since the SARS COV-2 entered our lives and the COVID-19 generated an unprecedented moment!
Suddenly, real estate professionals are no longer able to make visits to their properties and put into practice what they know best: dealing with people, because real estate mediation is a people-to-people business!
For me, the most rewarding thing was that, during this quarantine period, my clients never stopped believing in me. The biggest surprise was when Portugal started to suspect and the dynamics of the real estate market returned, and for me it came back in force!
Of course, the market is different now. In this post-Covid-19 period, people favored the acquisition of Houses and Land, where they could live without being confined to a more closed space, such as an apartment.
I am very proud of this award and confident in the future!