IMT
The IMT or Municipal Tax on Onerous Transmissions of Real Estate and applies to real estate transfers, located within the Portuguese territory.
These transfers may also be subject to Stamp Duty. The acquisition of more than 75% of the share capital of a private limited company (as well as a closed private investment fund) that owns properties located in Portuguese territory also determines the incidence of IMT.
How is IMT calculated?
The IMT is levied on the highest of two values: the one described in the Sale Contract or the VPT ( Tax Equity Value ) of the property. A fee is applied to this amount (set out in the tables below) and a possible reduction portion is deducted:

If you wish, you can use this IMT calculation simulator to determine the amount to pay:
(already includes the tables published in the 2018 OE)
This calculation tool is for information purposes only and is not intended to dispense with specialized professional services.
IMT tables for 2018
The fees related to this tax, contemplated in the State Budget for 2018, are stipulated as follows:
description
Rate
Rustic buildings
5%
Other urban buildings and other costly acquisitions
6.5%

Purchaser with residence or head office in a country, territory or region subject to a more favorable tax regime (offshore)
(except natural persons)

10%
For properties located on the mainland and for permanent and private housing, the rates are:
Value on which the IMT applies
Marginal Rate to apply
Portion to be slaughtered
Up to 92.€ 407
5%
$ 0

From € 92,407 to € 126,403

2%
€ 1,848.14
From € 126,403 to € 172,348
5%
€ 5,640.23

From 172,348 to 287,213 €

7%
€ 9,087.19
From 287,213 to € 574,323
8%
€ 11,959.32

More than € 574,323

6% one-time fee
In the case of properties located in the autonomous regions and which are for own and permanent housing, the rates are:
Value on which the IMT applies
Marginal Rate to apply
Portion to be slaughtered
Up to 115.€ 509
5%
$ 0

From € 115,509 to € 158,004

2%
€ 2,310.18
From € 158,004 to € 215,435
5%
€ 7,050.29

From € 215,435 to € 359,016

7%
€ 11,358.99
From € 359,016 to € 717,904
8%
€ 14,949.15

Greater than 717.€ 904

6% one-time fee
Exemptions
Some facts are exempt, namely those mentioned below, and the exemption may be subject to the verification of certain requirements:
Acquisition of buildings for resale by real estate companies;
Acquisition of urban buildings for urban rehabilitation;
Acquisition of buildings or autonomous fractions for the installation of qualified enterprises of tourist utility;
Property acquisition by Real Estate Investment Funds for Housing Leasing;
Restructuring operations or cooperation agreements;
Acquisition ofbuildings classified as of national / public / municipal interest;
Exemption or reduction of IMT in relation to the acquisition of buildings that constitute relevant applications, within the scope of the Investment Support Tax Regime (RFAI).
Related articles
The IMI or Municipal Property Tax is a municipal tax that is levied on the VPT (Tax Patrimonial Value) of all properties located in the national territory and whose payment is annual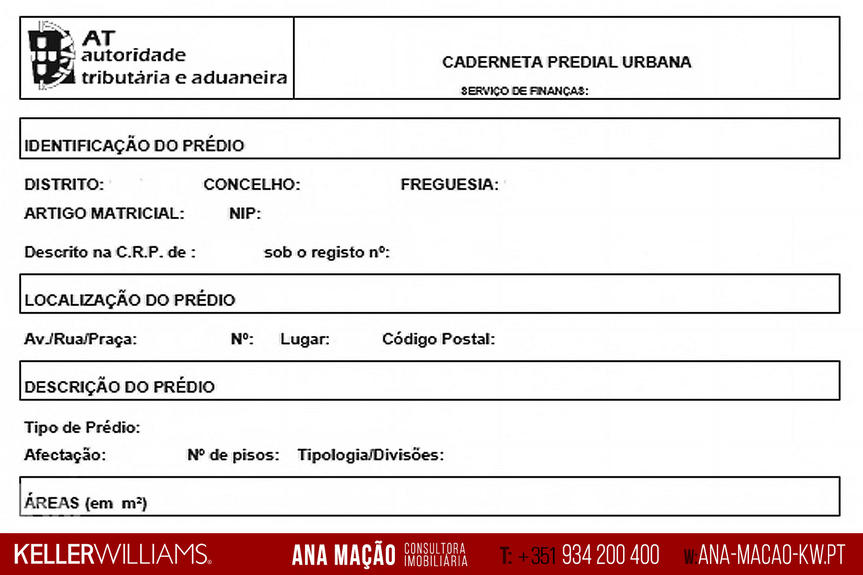 The Land Registry Certificate is a necessary and indispensable document to buy or sell your home, but not only. It is similar in importance to your citizen card: without it you cannot perform certain legal procedures. Find out everything about what it is, what it contains, what you need it for, how... Read more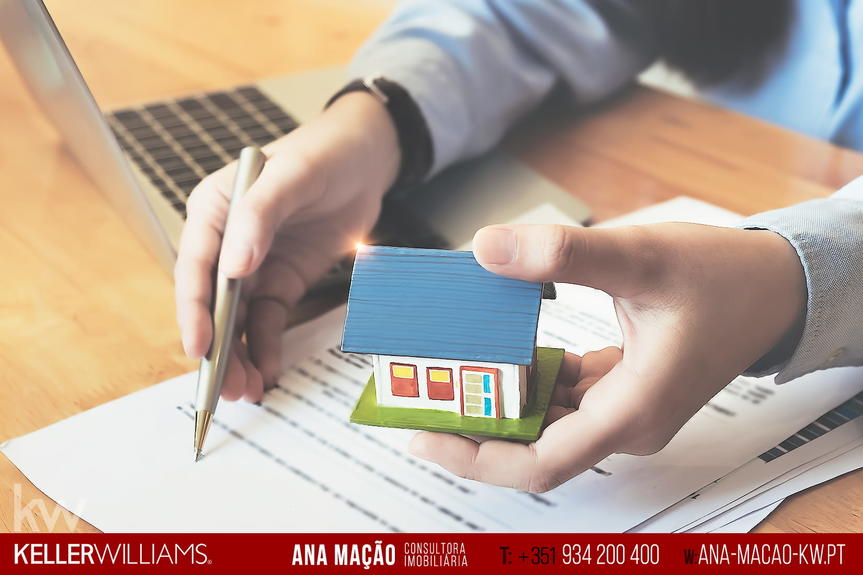 Document issued by the Land Registry Office that certifies all records made in relation to the property: the description, the legitimate owner, the location, composition and the existence of charges or charges on the property (such as liens, mortgages or registered usufruct).