Family Reunion 2019-2020 - Triple Platinum Award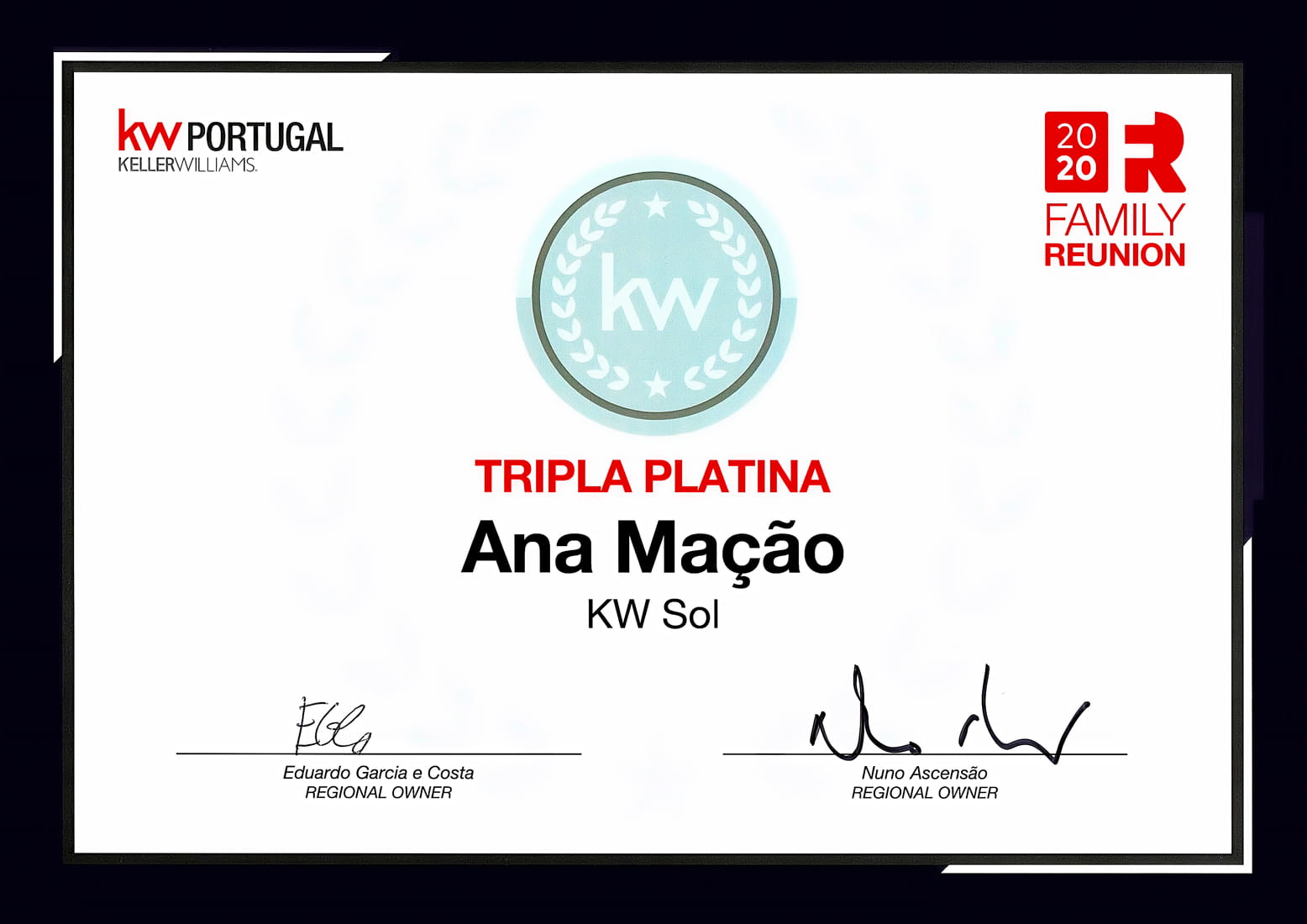 For the 4th consecutive year, consultants from Keller Williams Portugal, as well as around the world, met (this time at Casino de Vilamoura, in the Algarve) in a work event that lasts 3 days and where, in addition to the multiple sessions and workshops of work and training, awards are given for the performance of its consultants during the previous year, in this case: 2019.
This year I was distinguished with the Triple Platinum award, the first of my short career at KW, a level only accessible to very few consultants and that reflects an exceptional individual performance!
I recall that in 2019 I went to Individual Consultant Nº1 , in terms of the total volume of business done, in a universe of 1600 consultants from Keller Williams Portugal .
Award Date:
Wednesday, 22 January, 2020