1st Place - National Top KW - Accumulated Total - June 2020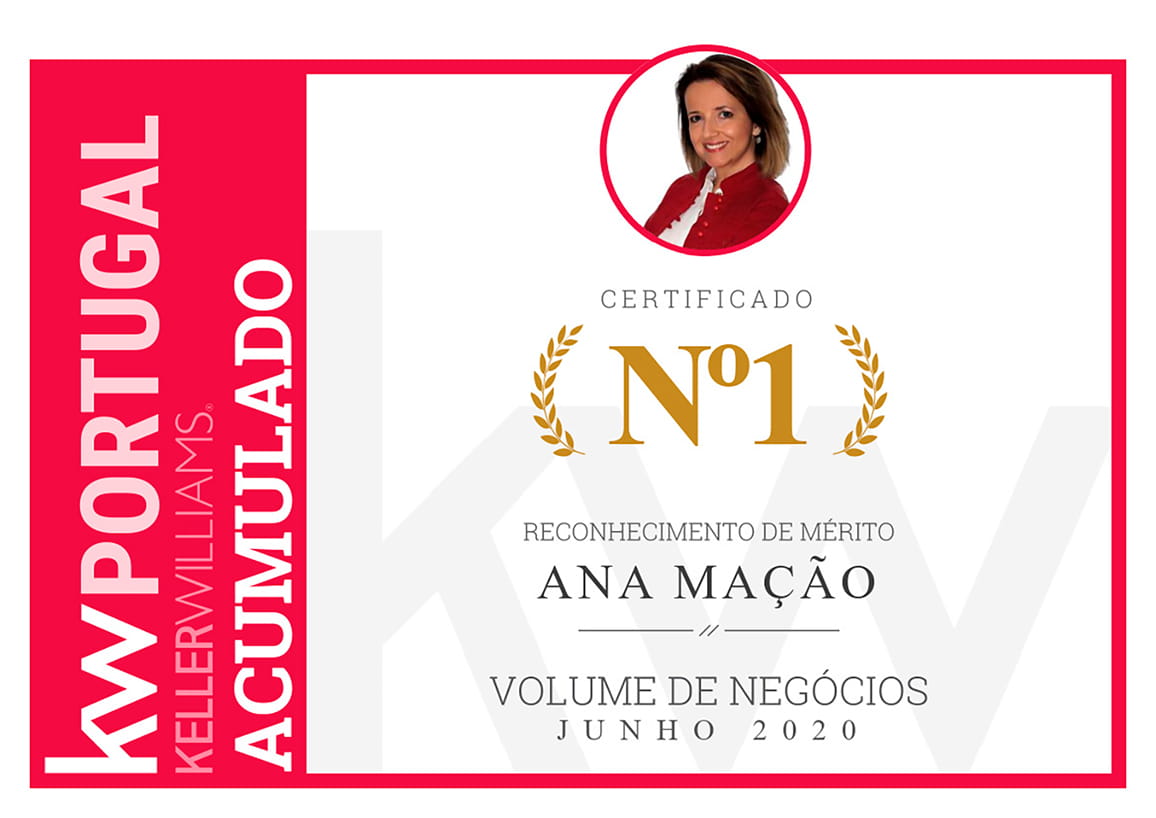 This distinction gave me the 1st place in the National Top of Keller Williams Portugal with regard to the volume of business accumulated up to June 2020, among more than 1,700 consultants.
Sometimes life is like making a film in which the director surprises actors and spectators at each take, changing the plot, without asking permission from anyone around him. This year and the COVID-19 crisis looks like one of those films! The award I just received is another unexpected but rewarding scene, in a film that is still in the middle. Two months ago I would not have imagined this outcome!
This distinction is not just the result of my work, but of an extended team, which includes colleagues from the KW Sol market center and obviously KW Portugal. And even without reason, in June KW Sol grew 20% in its turnover and in the number of consultants in relation to the same month last year.
I am very proud of this award and confident in the future!