Family Reunion 2018-2019 - Double Platinum Award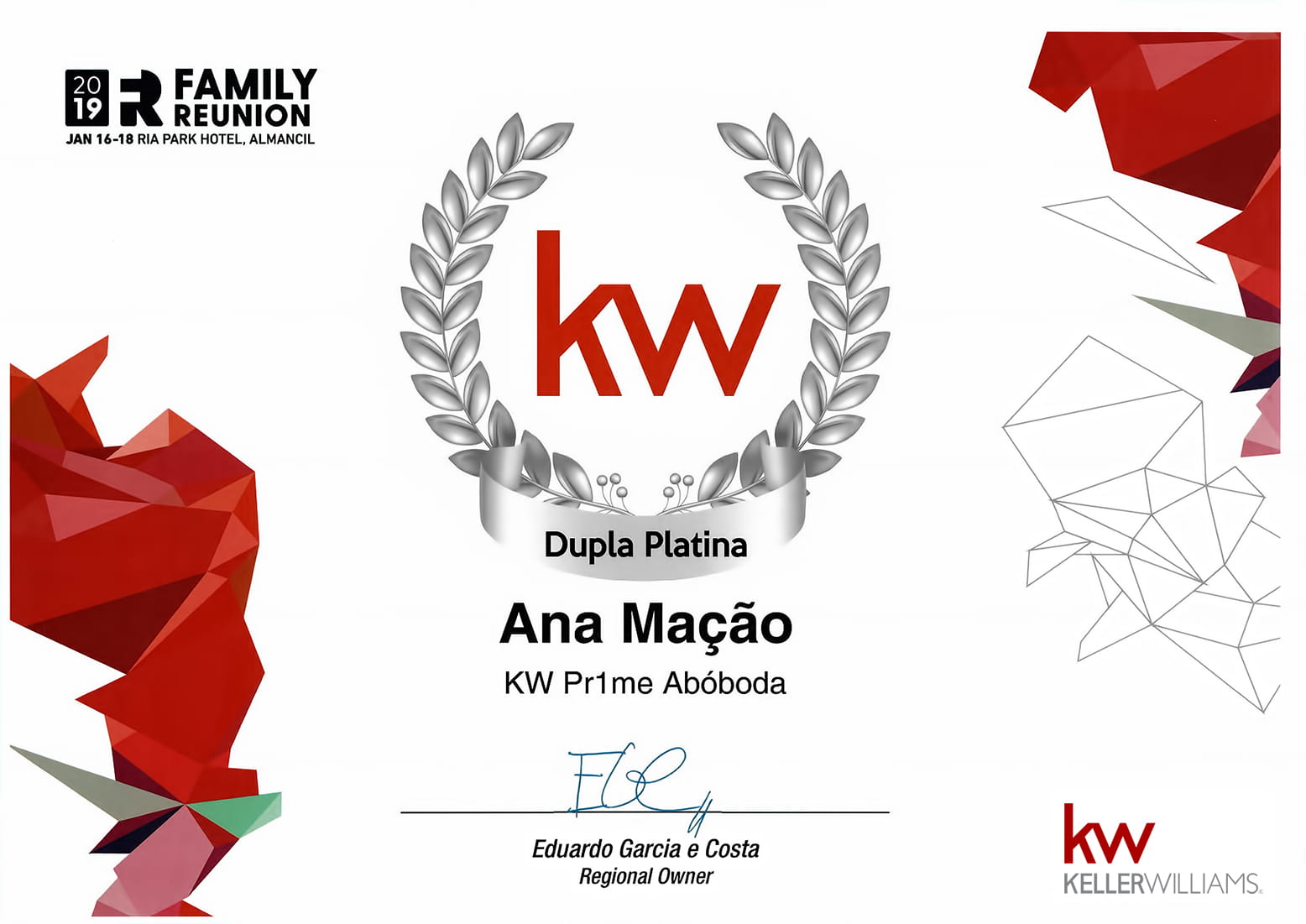 Every year, KW-Keller Williams consultants around the world gather at a 3-day work event where, in addition to multiple work sessions and workshops, awards are given for the performance of their consultants during the previous year, in this case: 2018.
This time I was honored with the Double Platinum award, with little to achieve Triple Platinum, a level only accessible to many consultants and reflects an exceptional individual performance!
I remember that in 2018 I was the Individual Consultant No. 1 , in terms of the total volume of business carried out, in a universe of 1900 consultants from Keller Williams Portugal .