5 years have passed since the beginning of the Keller Williams adventure in Portugal and once again we got together, real estate consultants and staff, to celebrate the 5th anniversary and the fantastic growth of this brand of Real Estate Franchising in our country!
The event, which took place at the Lispolis Technological Forum, in Lisbon, was once again sold out, as is customary and had the participation and sharing of experiences, among others, of:
Nick Waldner - Entrepreneur by nature, Nick built a successful team and earned his place in Gary Keller's Top 100.
Prof. Nadim Habib - Born communicator, Nadim Habib is a professor at Nova SBE and an international consultant in the areas of strategy, innovation and creativity.
Nuno Ascensão , Regional Owner of KW Portugal, summarizes in this video the state of mind in the fastest growing Real Estate Franchising worldwide: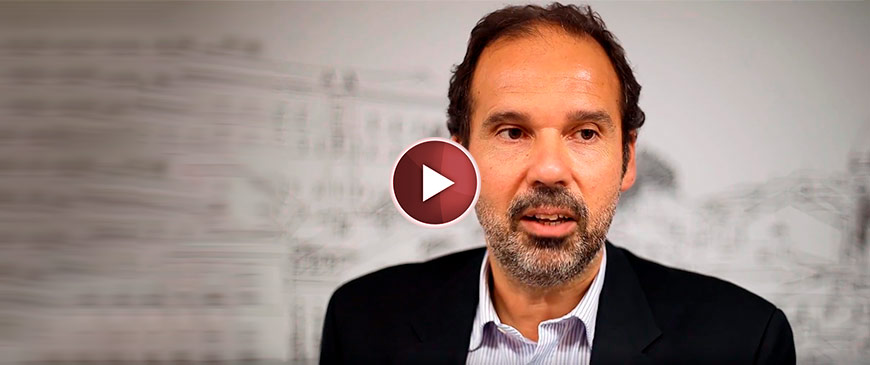 Nuno Ascensão, stated that:
"KW's growth stems from what we are able to add to the growth of each of our associates . Our commitment remains first, with the company's culture. Everything else follows naturally ".
Eduardo Garcia e Costa , Regional Owner of KW Portugal, spoke about the feeling that goes through KW Portugal and about 1800 members: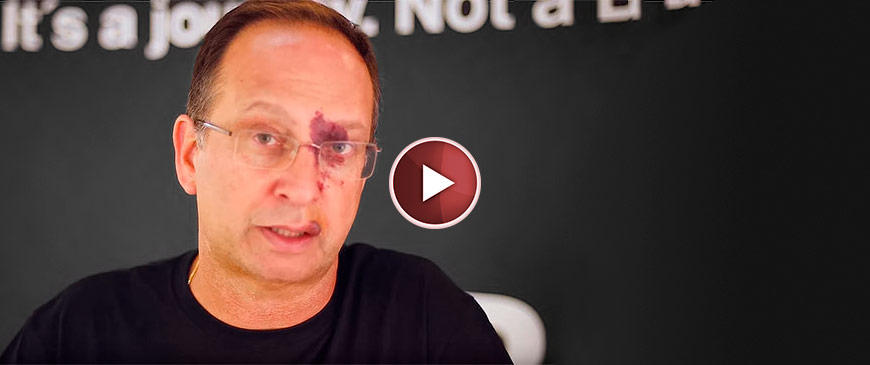 And Ana Mação, how are you?
It was a pleasure to participate and live with my colleagues, and even more for being distinguished for my work at Keller Williams, during the initial 8 months of 2019 with the 1st Prize among all consultants - in the individual category - of KW Portugal .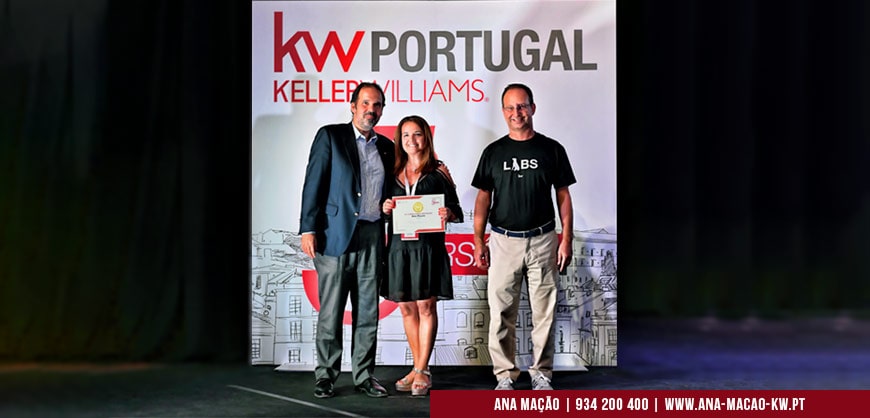 This award had a special meaning for me, for everything that happened in 2019, and because it shows that:
When we maintain focus, resilience and persistence in our working methods, success knocks at the door, regardless of the vicissitudes we are faced with.
In the last 8 months I reached goals that 3 years ago, when I started my career at KW Portugal, it seemed impossible to achieve:
In 2019, I have already sold more than 30 million properties , part of them through shares with colleagues from KW, other real estate companies and Portugal Sweet Home © ;
I organized a new team of partnerships: Portugal Sweet Home © with the collaboration of colleagues from KW through a relationship in which mutual synergies are placed at the service of our customers, allowing us to continue to grow and provide a better service. Currently we are: Ana Mação , Ana Estrela , Carla Sofia Martins , Patrícia Santos , Nelson Azevedo and Sofia Cruzeiro ;
I moved to a new Keller Williams Market Center: KW-Sol , the largest real estate company in the region of Oeiras, where I received unconditional support from those responsible and other colleagues.
The Past of KW Portugal
These 5 years of growth of KW in Portugal may have surprised those who do not know the history of Keller Williams worldwide, but not us who have assimilated KW's values and culture!
There were 5 years of great successes, as a result of the growth from zero to more than 1800 members spread across the country, in about 23 Market Centers (with a greater incidence on the coast and in large cities), placing KW in the 3rd national position number of consultants.
But more important than the numbers associated with growth was the respect earned over these 5 years, by clients and other real estate consultants, thanks to the suitability , professionalism , openness to sharing and commitment that the KW consultants put in the work done.
But all of this was not achieved smoothly! In March of this year we were faced with a split that led some Market Centers and fellow consultants to embrace a new project and to leave KW. These are normal events in the life of a large organization that have already occurred in large companies around the world, but which always entail entropies and "adaptation pains".
But it is in times of difficulty that new opportunities are generated and we take the opportunity to realign growth. We did it! For me it was even more complex, because despite having stayed at KW Portugal, I was put to the test having to renegotiate dozens of contracts with clients, so that they could keep working with me. This was the opportunity to redouble the vote of confidence in me and KW! I appreciate the unconditional support shown and my way of giving back was realized by selling your properties even more quickly ;)
The gift of KW Portugal
Currently, KW managed, in just 4 ~ 5 months, to open 7 new Market Centers in place of the ones that left and today it has increased the number and has 23 Market Centers in the main cities of the country: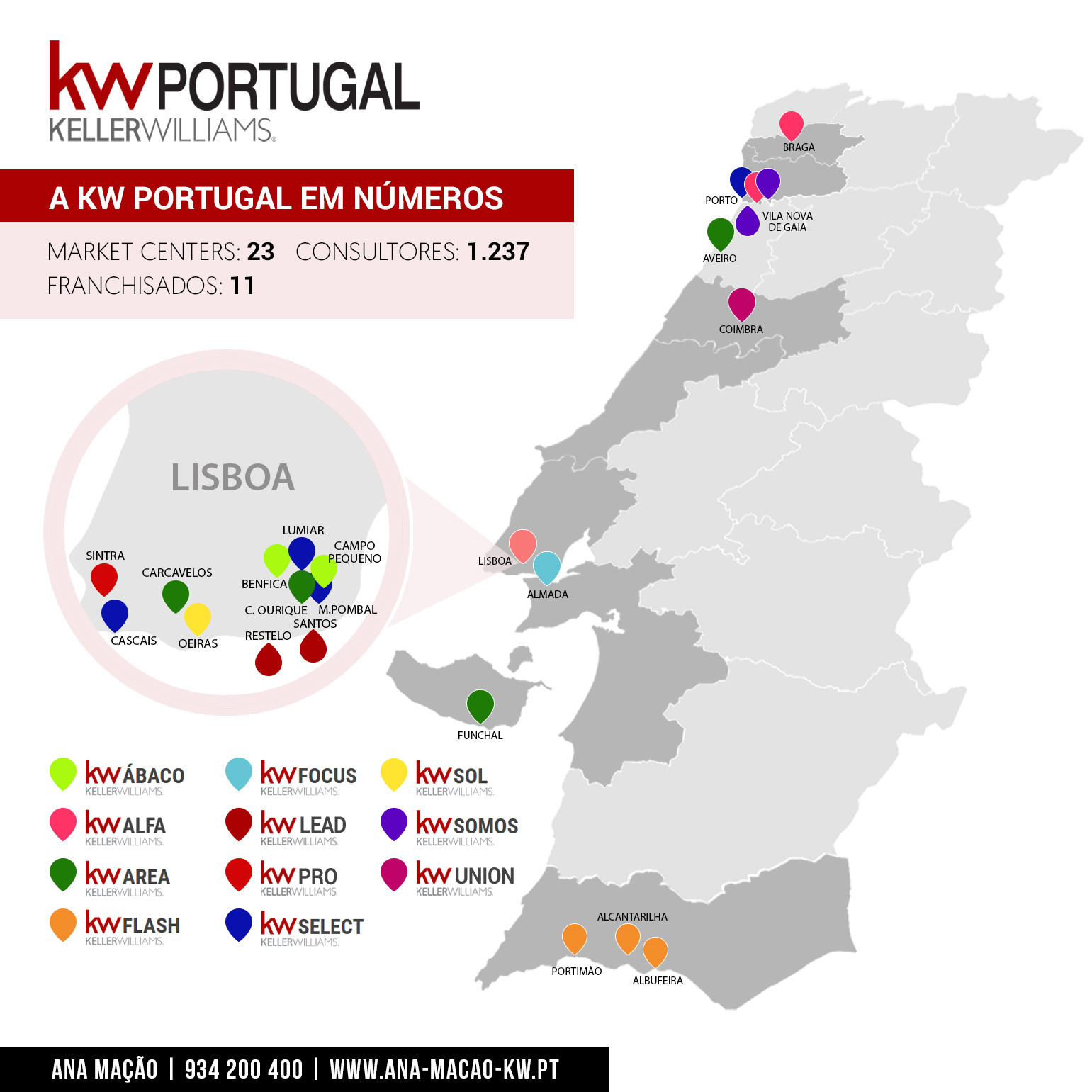 The number of KW real estate consultants continues to grow, and even greater growth is expected from now on, thanks to the opening of the new Market Centers.
The Future of KW Portugal
Nuno Ascensão, CEO of KW Portugal, reinforces the very clear objective of making the 50-10-5 vision materialize: 50 Market Centers , with 10,000 Consultants in Portugal, in 5 years.
But the focus of Keller Williams and KW Portugal is centered on the technological changes currently under development / testing in several Labs around the world. Gerry Keller, the founder of Keller Williams, began a journey of strong investment in technological tools that position KW as a vanguard company in the real estate industry, in order to respond to the "uberization" of the sector, which is underway from several players outside the real estate industry.

Command , the new CRM that has been in development for 2 years and is already being tested in Portugal, aims to give KW real estate consultants improved working conditions, increasing their productivity and demonstrating that Keller Williams is the real estate company that most invests in technology ( more than 1,000 million euros in 3 years ).
I am sure that these 5 years are proof that KW's success path in Portugal is unavoidable. For the year it will be the 6th anniversary and I believe there will be a lot of positive to talk about. Until then, good deals :)