As far as I'm concerned, and in each year that begins, I prefer to focus on the present and not blur with conjectures about the future or be dazzled by the results of the past. Returning from Vilamoura, from the Family Reunion of Keller Williams in Portugal, some balance is needed in view of the results I achieved in 2019.
I was once again awarded as the individual consultant that stood out in 2019 , following the example of the last 3 years, and this time with the Triple Platinum distinction. At KW, in Portugal and I venture to affirm, in the rest of the world (more than 42 countries, except the USA and Canada) it will have been the first time that this level has been reached by a single agent , that is, a consultant (a) real estate that deals directly with its clients, without having to do it through a team.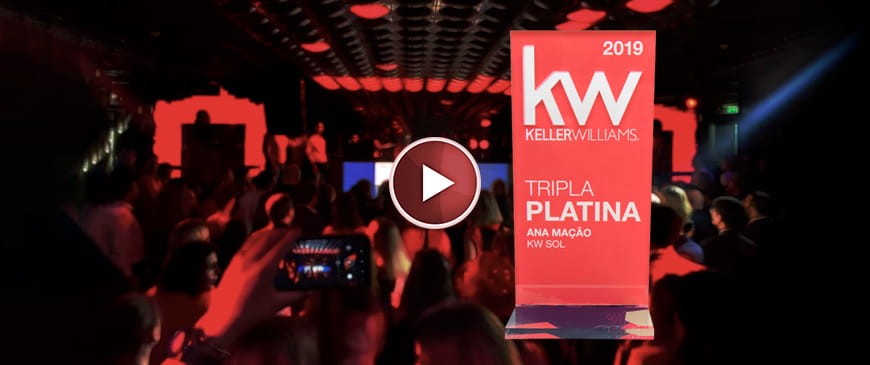 How was this result possible in just 4 years? In my first year of activity at Keller Williams and in the real estate business, I was awarded the best result that a consultant can aspire to: selling nothing, or almost nothing :) And why? Because this is the year when everything is bet and everything is decided! Usually it starts in parallel with other activities ... entering this professional branch is still a big leap into the unknown. Either we overcome the natural impulse to give up - when faced with the first obstacles - or we focus even more on the planned strategy, work harder and fight with even more resilience. That's what I did in 2016. From then on, Cristiano Ronaldo's prophecy, when asked about his lack of results in the Portugal team, came true: " I'm not at all concerned. The goals are like ketchup: when they appear, it's all at once ".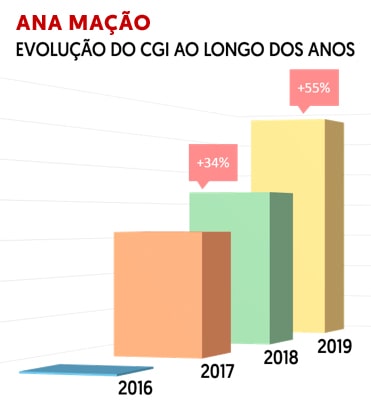 And so it was! In 2017 and 2018 I was Double Platinum and in 2019 I obtained the Triple Platinum , standing out as the No. 1 consultant in the Top Individual of KW in Portugal!
All of this happened while the business volume grew consistently and in line with the good moment that has been experienced in real estate activity in Portugal.
2019, a key year for KW Portugal
The past year confronted KW of Portugal with challenges that normally shake any company and put its professionals to the test, making them grow or sink in the face of difficulties. In April / May last year, a significant part of its members decided to start a new challenge, creating a new Portuguese real estate franchising brand, Zome. Market Centers have been in existence for some time in Norte, Centro and Lisbon, and many real estate consultants who worked in them. But in just 8 months, KW Portugal continued its successful trajectory : today it already has more Market Centers than it did at the time, 26, and conquered new regions. Despite the loss of professionals then occurred, it is foreseeable that in 2020 the number of associates will surpass that of then.
This fire test KW did very well! Disunity was followed by a more cohesive team of professionals and an environment that favors focus, so important for individual and collective success! Now this state of mind is fundamental to face the challenges that can be expected in a professional activity that suffers permanent wear and tear from other sectors, whose intention is to "uberize" and cannibalize this industry, namely Fintech.
And what do I expect for 2020?
In the real estate business and for the past 4 years we have become used to each year exceeding the previous year in terms of growth in turnover. We all know that this trend will not last forever. But there is also something that investors who bet on real estate assets know: is that despite economic cycles, in the medium to long term, they never make a loss ... as long as they know how to wait for the best time to buy and sell. That is why real estate continues to attract investors who favor security and gains in the medium-term, to the detriment of faster gains.
Will 2020 be a good year to buy? And to sell? The market remains high and will continue, although some slowdown is expected thanks to several factors:
After the strong dynamics observed in the last 4 years, the scarcity of product will be a reality in 2020 , despite the expected growth in the offer of construction of new houses. But with terms that are never less than 3 years, between the start of the project and the end of construction, this growth will be insufficient to respond to the strong demand. That is, it will continue to be a good time to buy, but with caution and discernment, since the risk will be greater.
I predict that demand will continue to rise, leveraged by the interest of international buyers that will continue to flock to Portugal, to invest or to reside. What has been fantastic is that, while this demand has declined in some geographic origins, it has grown in others.At present, Brazilian, North American and British buyers are offsetting the foreseeable decrease in buyers from China, Angola and Central and Northern Europe. As before with other regions. However, the changes foreseen in the 2020 OE, predict some cooling of this influx . The limitations that will be imposed on Visa Gold and the tax benefits that residents from the Schengen Area have enjoyed will have a significant impact on the current scenario. On the other hand, the tax penalty and the limits on Local Leasing will also contribute to penalize the real estate market; I do not foresee, however, that these factors will solve the basic problem that is the lack of supply for the demand for houses registered in recent years.
On the other hand, Portugal is no longer the only "fashion country" in terms of investment by the Real Estate Funds, these now have new directions, some are leaving while others are entering.In spite of everything, Portugal remains on the crest of the wave and there are new challenges such as REITs ( Real Estate Investment Funds ) recently approved in our country, or Investment and Real Estate Management Companies (SIGI), as they are called in Portugal, which acquire rights about properties for the purpose of renting them. REITs performed very well in boosting the real estate market in our neighboring Spain.
Anyway, another year in which we will all have to give everything for everything, to survive and to win! But this is the scenario that the more than 50,000 professionals in the real estate industry usually already know. Nothing is acquired, everything is achieved and with a lot of work!