Club Capper - Year 2017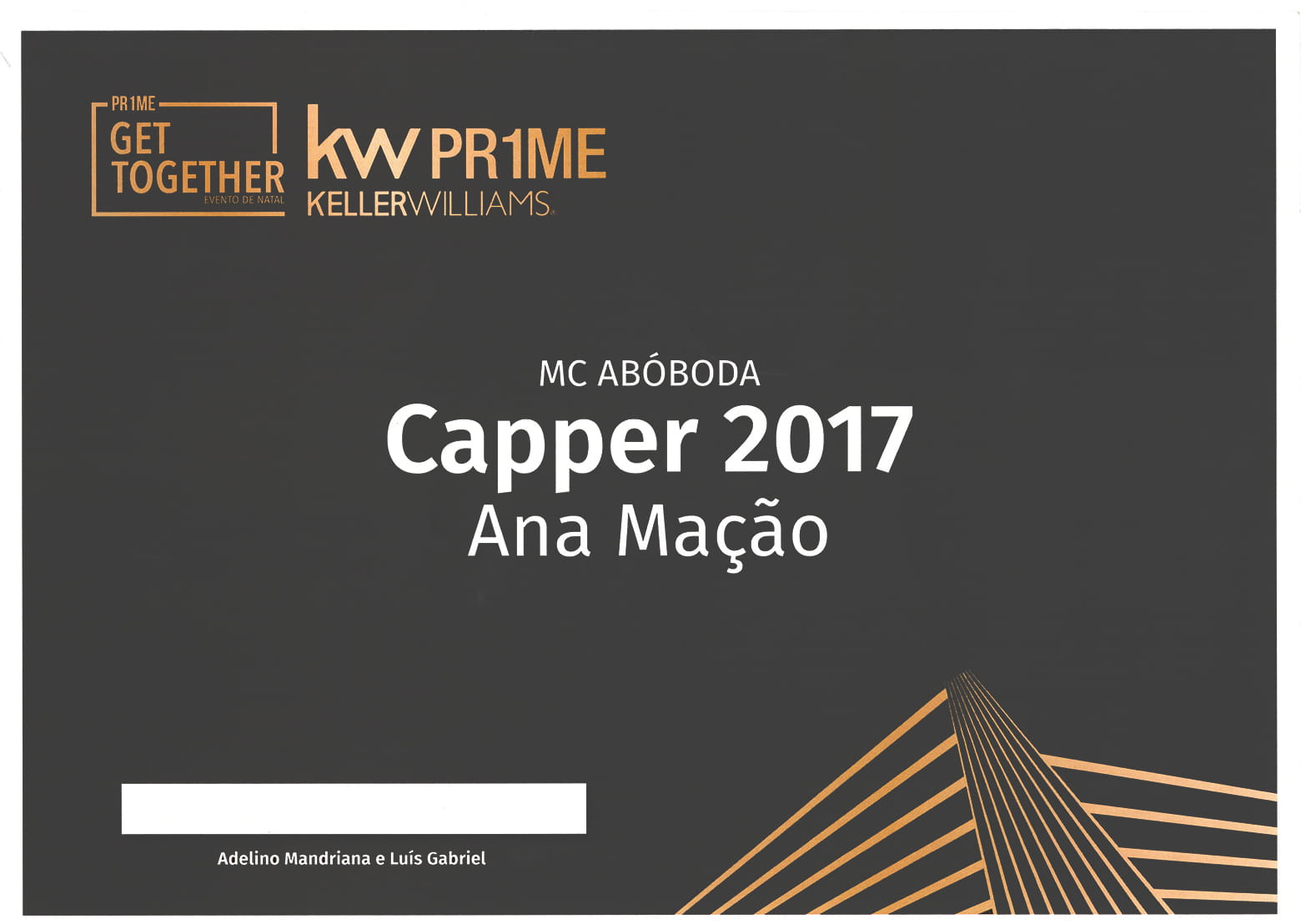 In the third year of real estate activity, I again gained the right to access Club Capper, made up of a limited group of consultants from Keller Williams Portugal .
This is an important milestone for any KW consultant, as from the date your commissions amount exceeds € 75,000 and by the end of that year - counting from the month you joined KW - you will receive 95% of the value of the commission charged to its clients.
Every year this challenge is repeated: in the first months of activity the consultant receives 50% of the commission charged to clients and after being Capper will receive 95% of the value of the commissions .
At Keller Williams, the business model was structured with the consultants in mind, so the compensation paid to them is higher than in most real estate companies. In this way the independence of its professionals is fomented, its entrepreneurship and marketing skills are stimulated in the service of the promotion of its properties and it contributes to promote #VidasQueValeAPenaViver!
My success in this activity has been so great that it usually takes me 3 months to join Club Capper. This year took 4 months, but the rest of the year promises :)
Award Date:
Saturday, 18 February, 2017