When we talk about the commercial promotion of short-term rental of houses, everyone knows that digital platforms are an unbeatable option. The success of platforms like Airbnb has given rise to several alternatives. Here we will describe some of them.
The economic activity of renting houses, on a short-term basis, has expanded a lot due to tourist demand, leveraged by the international promotion of regions such as Lisbon, Porto and Algarve. There are those looking for short-term accommodation for holidays, business trips, congresses and conferences, weekend getaways, etc. Some of the driving factors of this type of business are:
THE PRICE - In general, it is more favorable than the prices practiced by traditional hotels.

PERSONALIZATION - It allows a higher security index when establishing a relationship with the owner (s), building trusting relationships that hang and often turn into recurring visits.

THE TESTIMONIES - The testimonials recorded by guests who have already visited a given house also make a difference, often allowing you to exclude options depending on the experiences of previous guests.

SPACE - Space is a differentiating factor, because for large families the budget makes all the difference when compared to the hotel accommodation solution. The gardens and private pool, extra rooms, the kitchen, the laundry at no extra cost, are additional advantages associated with the space.
Airbnb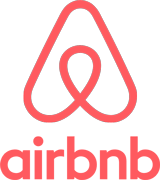 This company was founded in August 2008 and is headquartered in San Francisco, California. Airbnb allows advertisers registered on the Website and App to rent all or part of their own home as a form of extra accommodation. The website acts as a mediating platform between the offer of private accommodation and interested visitors, facilitating the search and reservation of space. It is the most important platform in this sector with impressive numbers: More than 150 million guests, in more than 65,000 cities in +191 countries, associated with more than 3 million ads that obtained more than 10 million reservations. The platform is translated into Portuguese.
Airbnb's revenues come from charging two fees:
A service fee of 3% charged to homeowners each time a reservation is made, which according to this company aims to support expenses with the online transaction system. The amount of this service fee is calculated from the subtotal of the reservation (before taxes and fees).
A service fee charged to guests whenever a reservation is confirmed. This rate varies between 6% and 12% and the higher the subtotal, the lower the percentage.
All financial transactions are the responsibility of Airbnb which is a guarantee of security for the parties involved, except that the owner only receives payment after 24 hours. Airbnb has a 24/7 customer support phone service. Unlike most of its competitors Airbnb has an insurance service included.
Airbnb also provides the photo reporting service for the house to be rented.
HomeAway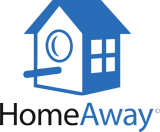 HomeAway is an Airbnb competitor with growing membership in Portugal, but its philosophy is different. Through its website and the App it is possible to consult the offer of houses for rent, and request a reservation - which must be confirmed by the owner within 24 hours - but unlike Airbnb this platform is not responsible for financial transactions. There is also a big difference, in HomeAway the owner of the house, unlike Airbnb, cannot rent a part of the house and stay in the other part simultaneously. The platform is translated into Portuguese.
The mobile application allows you to search for specific features (if you have air conditioning, eg), and fine-tune the demand before a vast universe of available properties, for every budget and style: beach, adventure, romantic getaways, luxury trips and much more.
Against the 2 million ads for homes registered by Airbnb, HomeAway opposes about 1 million homes subscribing to its service.
Villas (belongs to Bookings)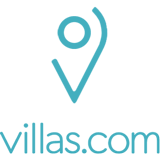 Recently appearing on the web panorama, it is not a beginner, the Villas.com website is a bet by the renowned Bookings that leaves its comfort zone (search and accommodation reservations in traditional hotels) for the activity of short-term rental of houses. This is not such a recent bet since, through the Bookings.com website, it has been possible for some time to search for apartments. But now, through the Villas website, this is a more specialized bet.
Villas.com says it has 529,400 vacation rentals, active in more than 24,736 destinations worldwide. The Villas website also includes useful information about the regions where the accommodation is located. You can use the Villas search to search for rustic houses with pools, villas with sea views, paradises in the city and idyllic places in the countryside, with enough rooms for everyone and houses that welcome the whole family ... including the dog. You will also enjoy 24hrx7 customer service.
The structure behind Villas.com is impressive: Booking.com, founded in 1996, is a world leader in online accommodation reservations. with a team of 13,000 people, in 184 offices worldwide.
HouseTrip (belongs to TripAdisor)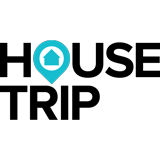 HouseTrip is a brand belonging to the TripAdvisor group. is one of the largest vacation rental sites in the world and one of the most popular. It is an alternative to hotel accommodation for those looking for a holiday home. He claims to have more than 300 thousand properties around the planet (mainly in Europe and the United States).
This is a portal for those looking for weekend destinations, for an urban break, for family or beach holidays.
HouseTrip is another alternative to Airbnb, with Finding a Property starts with a location-based search. Once you have decided where you want to go, the person does not need to enter set dates, which makes the service great for spontaneous vacations. The following is a list of properties with photos and basic information, such as rating and price. You can also check the notes for the property of previous guests in terms of cleaning, ease of check-in and other features. HouseTrip has a website and the app is free for iOS and Android.
Roomorama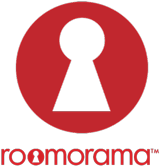 Founded in 2009 and headquartered in Singapore, Roomorama is a short-term rental platform with a website and app that offers more than 80,000 listings for homes located in more than 5,000 locations worldwide.
Reservations are confirmed instantly and the website has a 24hr / 7 day online chat service. One of the posters promoting this service in relation to competitors is its wide offer spread all over the world, in regions where its competitors have no offer. Through its platform it is possible to use the "near me" feature, which lists the properties near your current location. Like its competitors, the visitor can make reservations and chat with the owners.
Like Airbnb, Roomorama handles all financial transactions in order to instill greater security in users, but, unlike the first, it does not have any insurance service.
Roomorama does not charge anything for the owners' ads, but does charge a "Roomorama fee" to guests, which covers all taxes, processing fees and surcharges. This additional fee is 12% of the total cost for stays of 1-30 nights and 8% for stays of more than 30 nights.
Greetings

" Greetings " is a local accommodation management company, originating in Portugal, with a dedicated, professional and versatile team, in order to adapt to each home, each owner, and each guest, making the unique experience for the latter, and profitable to the maximum for the owner. This company uses all the major short-term home rental sites to publish and promote your home (Ex: Airbnb, HomeAway, HouseTrip, TripAdvisor and more).
Greetings charges a fee of 10% to 20% (+ VAT) + Cleaning Fee for communication with guests, promotion and disclosure, Check in / Check Out, cleaning and laundry, essential products, welcome gift and service 24hr / 7hr maintenance.
In addition to those mentioned, Greetings offers a range of extra services such as transfers Airport / Home and Home / Airport, shopping list of food and drink that guests select to have at home when they arrive, babysitting, report of the stay (photos and video), "Jantar à Portuguesa" at home, with Portuguese food, drink and music, Private Tours: Sintra, Cascais, Estoril, Lisbon, menus in traditional Portuguese restaurants, surf lessons and Pselecionamaintball.
For now, the site only accepts houses located in the Lisbon district (Lisbon, Cascais, Estoril and Sintra). It has a 24/7 team available to provide an answer and solution to any type of problem during your stay. The platform is translated into Portuguese.
HomeStay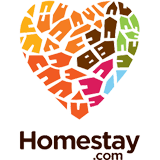 Started in 2013, this company is based in Dublin and was created with the purpose of providing travelers with a more cultural and educational travel experience. Homestay is an international platform that has more than 15,000 homestays in 3,000 cities in more than 150 countries, connecting travelers and homeowners, who have similar interests for guests to experience local, authentic hospitality.
One of the distinguishing features of this service is that the hosts of the house will always be present throughout the stay, contributing to improving the guest's travel experience, thanks to their hospitality and knowledge of the place. The platform is translated into the Portuguese-Brazilian language.
Windu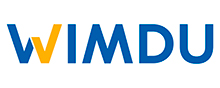 Founded in March 2011, this platform is of German origin. Windu is an international platform that competes directly with AirBnB, hence the conditions for owners and guests are very similar (except for the service fee charged to guests, which is 12%). It offers more than 350,000 vacation apartments in over 150 countries worldwide - from Berlin to Beijing. According to this company, more than 1 million people have stayed over 5 million nights, through its services.
One of the distinguishing marks of this company in relation to its competitors is the Wimdu Triple Check, a service that tries to "check" in person the maximum number of apartments, at least once, in order to ensure that they meet the quality requirements demanded by the Wimdu.The platform is translated into Portuguese and has a free customer support service 27/7.
Casamundo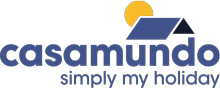 The Casamundo website claims to have more than 400,000 holiday homes of all varieties in its listings, to rent in locations across Europe and the USA. In 2015, this service claims to have registered more than 4 million online reservations.
The owner does not have to pay for the ads, but only one fee after each reservation: 12% of the amount paid by the guest + taxes. Casamundo has its own payment system ensuring financial transactions without concern for owners. Each owner has a Personal Advisor who will help you in case of doubts, or other questions that may arise. In case the guest cancels the reservation and is unable to rent the house to another guest, for the same period, Casamundo will pay him a compensation that can go up to 100% of the estimated value.
Casamundo has a commission model to remunerate the owner, based on successful results: up to 6.0% commission on its reserves.