Keller Williams (KW) Portugal was one of the first worldwide expansion initiatives of this real estate company - and the most successful - whose internationalization strategy aims to replicate the success achieved in the USA and Canada.
Keller Williams was founded in 1983 and is the #1 real estate agency in the US in terms of number of real estate consultants, and currently has more than 190,000 consultants spread over more than 1,100 Market Centers (large agencies), in more than 56 countries/regions spread. around the world.
At the end of 2013, an alliance was established between KW and Ábaco real estate - already a leading real estate agency in the national market - which thus initiated the expansion of Keller Williams in the national territory. Eduardo Garcia e Costa and Nuno Ascensão da Ábaco and partners at KW Portugal, are responsible for the entry of the brand in Portugal and its rapid growth since then.
Where is KW Portugal located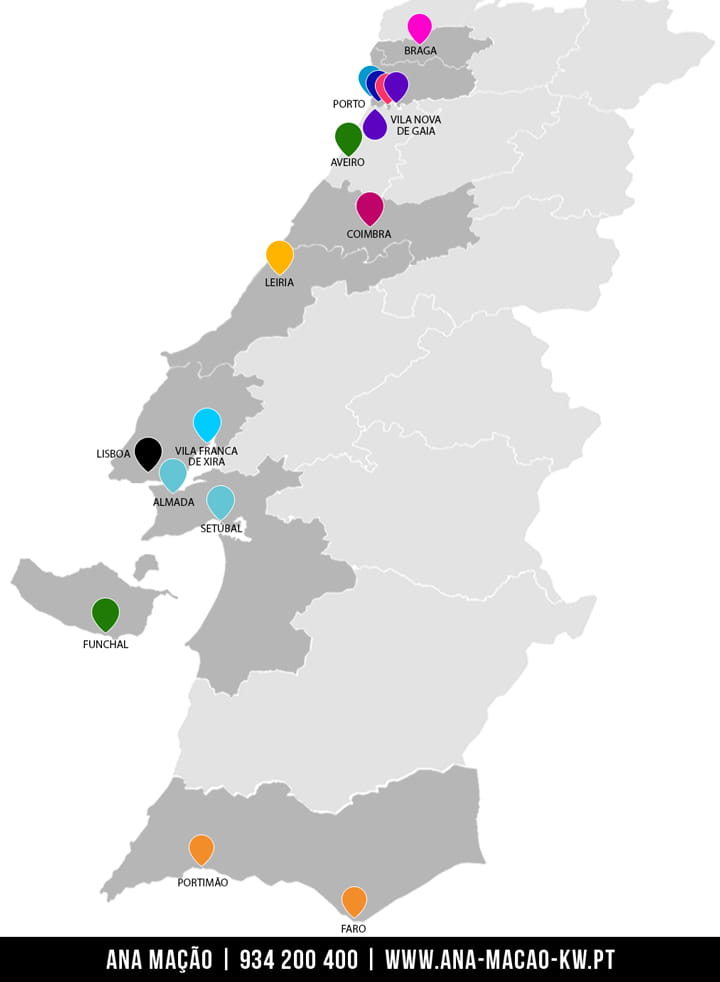 KW Portugal is headquartered in Lisbon, but is distributed throughout the territory through its Market Centers, which are large Business Centers that aggregate 100 or more real estate consultants each. Due to this strategy, its geographical implantation mainly focuses on the areas with the highest population density, that is, on the coast of Portugal. However, the activity of each Market Center goes beyond its closest area of influence, and the respective consultants can carry out transactions all over the country.
In total, KW Portugal already has 31 Market Centers, 19 Franchisees and more than 2.600 professionals, and the objective is to continue to grow in order to cover 75% of the national territory, with greater incidence in urban areas. You can consult on this page the geographic distribution of the respective Market Centers.
KW Portugal in numbers
Despite being recent, Keller Williams' path in Portugal is amazing. In about 7 years, KW has increased its national coverage and currently has a network of 31 Market Centers belonging to 19 franchisees, where more than 2,600 associates (real estate consultants and employees) work. Keller Williams Portugal's turnover grew by 63% in 2021 compared to the same period in 2020, while the country's real estate market grew by around 18% (30,000 million euros). The total amount received by KW Portugal, within the scope of real estate brokerage, was 1,600 million euros.
Work at KW Portugal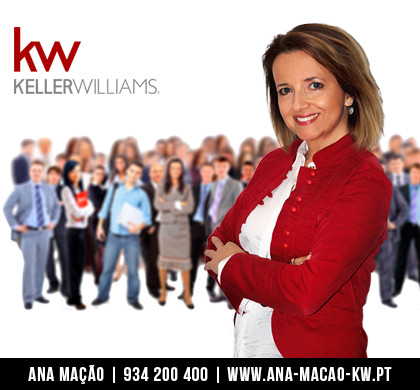 At KW, the consultant benefits from the highest commissions paid in the real estate sector, a reward program for the growth of the brand (Growth Share Initiative), support in training, legal support, one of the most awarded technological development programs, in order to facilitate your work and improve your productivity, but above all: a professional environment that encourages your career growth without prejudice to your personal and family life.
For KW, each consultant is an entrepreneur who manages his real estate portfolio and his professional activity as if it were a company, but in which the support of the brand is felt at all times of his career.KW's models and systems are designed to allow the sustained growth of your career, from the first stage as a consultant, to the moment when your growth may require growth in the team model.
If you're in this spirit and aren't afraid to face a challenge that could change your life, learn more about the career change that changed my life and that of over 190,000 colleagues around the world! Check my page: https://ana-macao-kw.pt/en/working-at-kw-keller-williams
News from Keller Williams Portugal
Here you can follow the latest news about Keller Williams' activity in Portugal.
---